Subject Outline / Aim
---
The aim of the Business course is to give you an insight as to what happens in the real world. By using real life business case studies, you have to take a product from ideas stage all the way through to pitching it in a Dragons Den style presentation. You will learn the importance of market research, key demographics, marketing, finance and funding.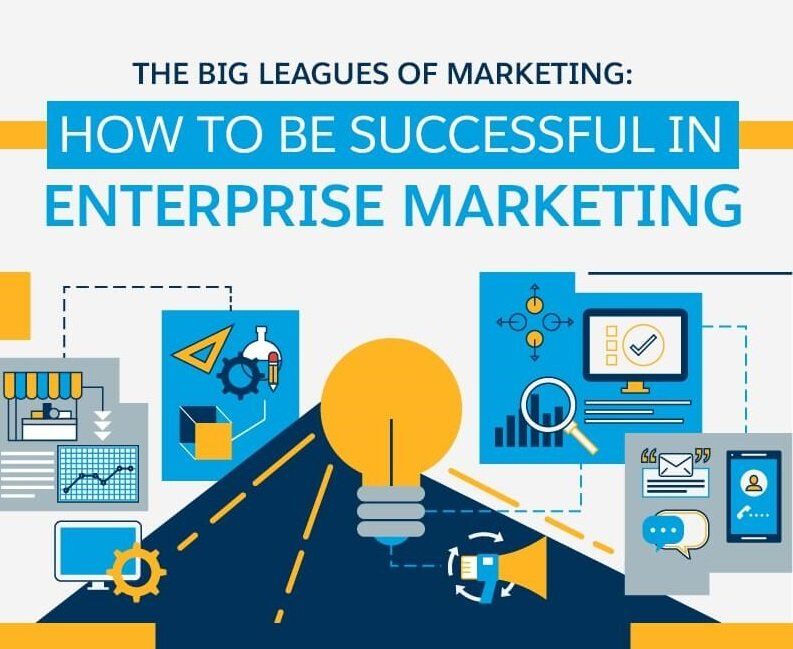 KS4
---
Assessment Information / Exams
The course is set into 3 sections. The first two parts of the course are coursework, where you will build a portfolio of ideas and create a report ready to present. This involves lots of real world business research including market research, designing of a product and how best to showcase your work to gain finance for your big idea.
The final part is exam based, putting pen to paper on what you have learnt over the past 2 years. This counts to 50% of your overall grade so it's really important you get your revision notes out and start revising!
Learning Journey
Business and marketing allows students to follow the process of a new business idea and what it takes to get it to market. Stage by stage we look at how to build an idea to product with all the nitty gritty bits in-between. This includes key stakeholders, research, business enterprise, design, reviewing, marketing and presentation skills.
By the end of the first two modules you will have covered a great deal of theory based sections. Finance, profit and loss and break-even will become second nature to you. It is all about understanding the key definitions and how you incorporate it into your own product.
R064 – Learning Journey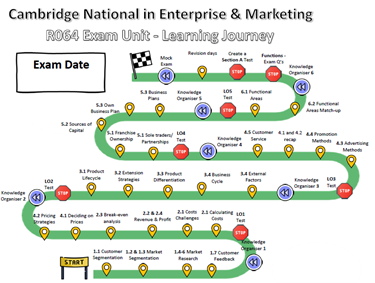 R065 – Learning Journey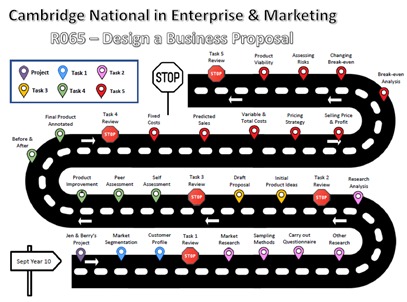 R066 – Learning Journey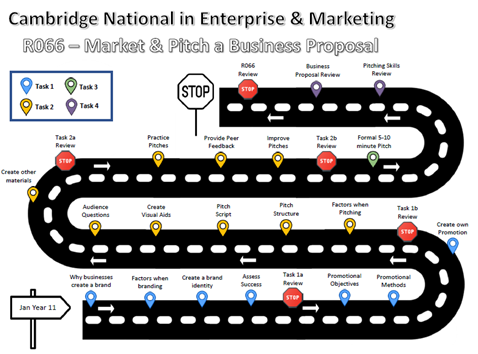 Extra-Curricular
---
Sports Leaders
Sports Clubs
Local Fixtures
Small Schools F.A Cup